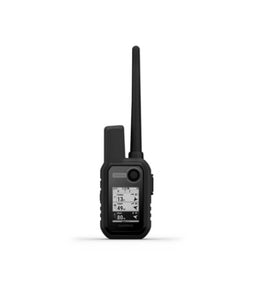 Garmin Alpha 10
JOIN THE HUNT
For more flexibility on the hunt, the compact Alpha 10 handheld can be used on its own, connected to your compatible smartphone or connected to other Garmin dog tracking devices.
When you're on the move, this compact GPS device won't weigh you down.
Know your dog's location, wherever the hunt takes them.
Always on the go? Mount Alpha 10 in your truck or anywhere else to keep it close.
It's up to you. Use Alpha 10 on its own or with other dog tracking devices.
See your dog's location from the driver's seat of your truck or even from your wrist1.
Stay on the hunt for longer with up to 1 week of battery life (40 hours of use).
Small device. Big tracking and training potential.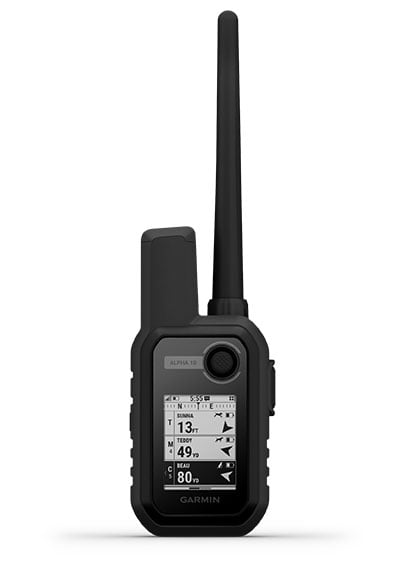 TRACK YOUR PACK
Alpha 10 works with T5 and TT™ 15dog devices to monitor up to 20 dogs2from up to 9 miles (depending on the dog device) with a 2.5-second update rate.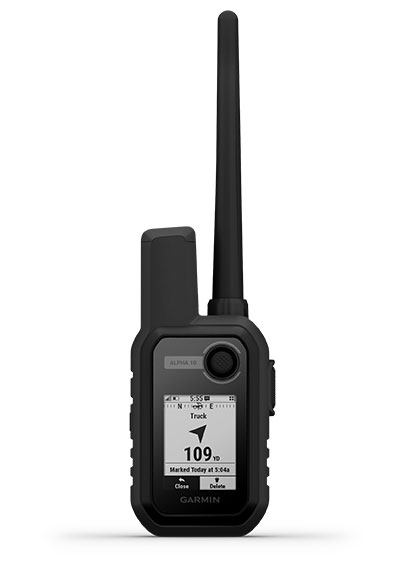 MULTI-GNSS SUPPORT
Access multiple global navigation satellite systems (GPS and Galileo) to track in more challenging environments than GPS alone.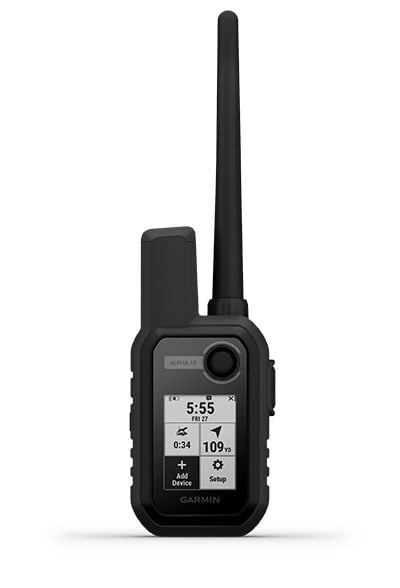 HUNT-READY BATTERY LIFE
With up to a full week's worth of battery life (40 hours of use), you'll stay charged and ready for action, even on multiday trips.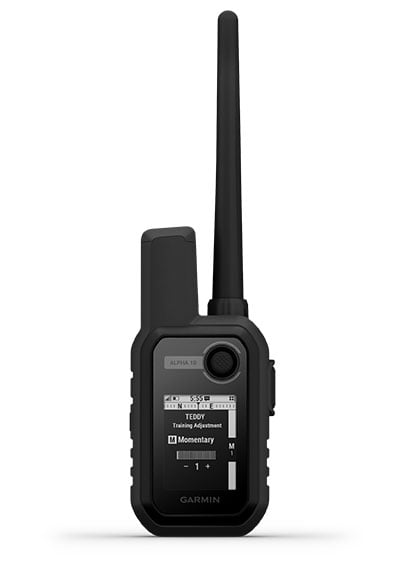 18 LEVELS OF STIMULATION
Momentary and continuous stimulation options let you customize training for each dog (when paired with select dog devices).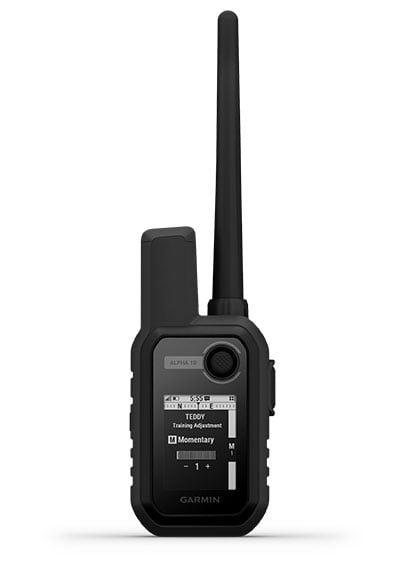 TONE/VIBRATION
Issue different levels of audible tone or vibration commands for quick adjustments to individual dogs (when paired with select dog devices).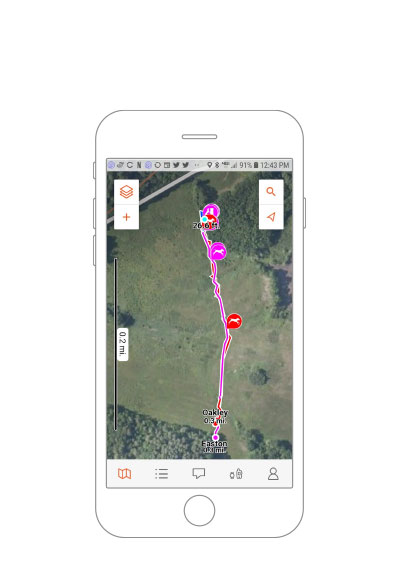 GARMIN EXPLORE™ APP
Pair with the Garmin Explore app on your compatible smartphone to see real-time dog tracking information, save collections of dog tracks and replay tracks to see exactly what happened during your hunt.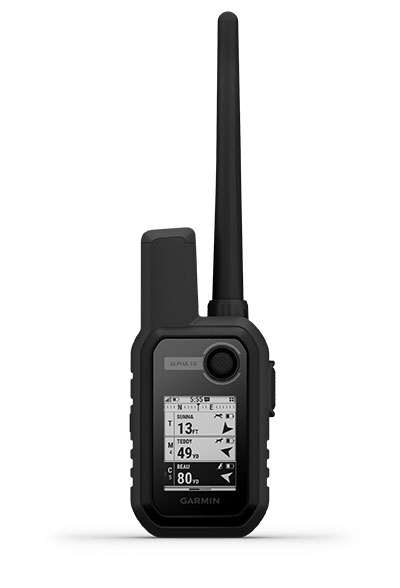 FOLLOW THE ACTION
Track fellow hunters by pairing Alpha 10 with other compatible Alpha and Astro® handheld devices.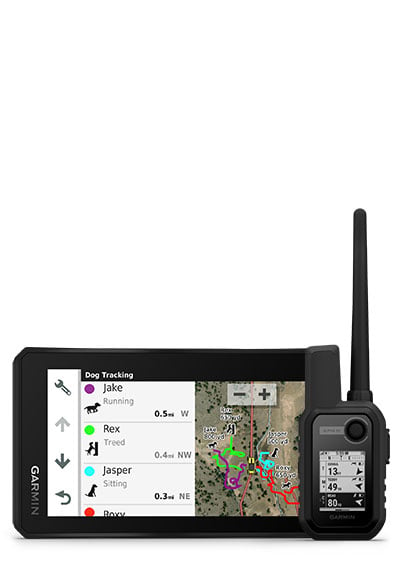 IN-VEHICLE TRACKING
If you're using a vehicle to follow and retrieve your dogs, the rugged Garmin Tread® off-road powersport navigator, the Garmin DriveTrack™ 71 car navigator or a Montana® 700 Serieshandheld (each sold separately) provide an easy-to-watch "big picture" solution. The moving map display shows dog positions overlaid on TOPO contours or satellite image views – along with navigation cues that help point you to your dog's current location.
Map, track, sync and share from anywhere using the Garmin Explore app
---
We Also Recommend